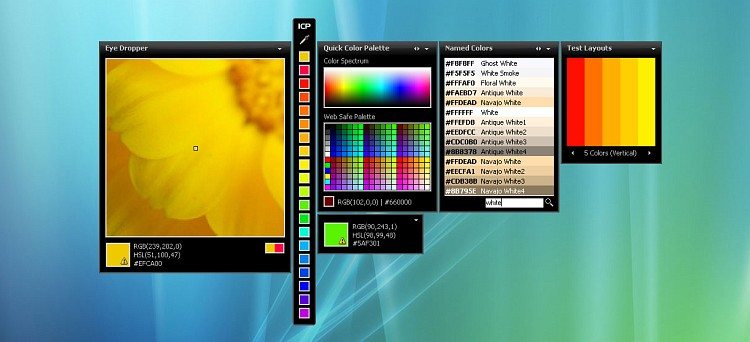 Welcome to the Young Smart Software Instant Color Picker Website!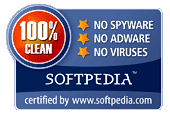 With Instant Color Picker (ICP), you can quickly pick colors from screen and store them. ICP is a designer's best friend!
Latest version of ICP is: 2.5.0.32. ICP is freeware. Click here to download ICP!
Pick colors from any part of your screen.
Love that color? With Eye Dropper, you can pick colors from any part of the screen. You can zoom up to 8x or get 3×3 – 5×5 pixel average. You can also use navigation keys!
See only what you need.
ICP features a flexible color palette which resizes itself according to how many colors you have in it. It can store up to 20 colors in its list. Click on any color to see its details.

Be faster.
Using auto copy feature, you can copy a color value only in one step: Just press the global hotkey and color values of the color under the mouse pointer will be copied to the clipboard. To use this color under another program, like Adobe Photoshop or Adobe Flash, you just need to paste it!

Copy what you need.
You can copy color values in different formats including RGB, HSL, HSV, CMYK, HTML Hex, ActionScript, Delphi , VC++ and VB. You can also copy and save colors as images (color swatches). Need a special format? You can create your own color formats!

Paste colors!
Yes, you can paste colors, and it is not limited to Hex values! ICP can understand color values in RGB, HSL, HTML Hex, ActionScript, Delphi , VC++ and VB formats!

Test color combinations.
Want to see if colors look good together? You can test color combinations using various test patterns. Just drag and drop colors over the test layout.

Why is it free?
It was a commercial product before. As of 2009, I'm the only developer left and I don't have enough resources to support a commercial application. In addition to that, I think ICP is a cool product and deserves more popularity. So it is free now. Even for commercial purposes. If you enjoy using ICP please consider donating, so I can cover my hosting expenses. Thank you!